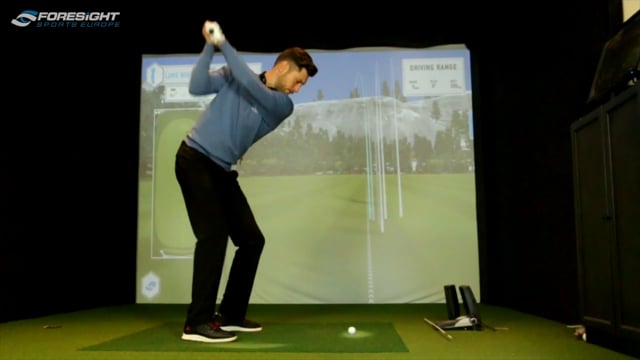 Farnham Golf Club in Surrey has revolutionised its coaching capabilities and revenues since the arrival of Foresight Sports' GC2 + HMT launch monitor nearly two years ago.
The GC2 + HMT launch monitor was installed at the end of 2016 when the club transformed a building previously used for storage into a state-of-the-art simulator studio. Since then, hardware sales at Farnham have gone 'through the roof', having doubled their business with a leading manufacturer within the first year.
Luke Bone, PGA Professional at Farnham, has seen his profit margins increase ten times year-on-year after the installation of the Foresight Sports GC2 + HMT launch monitor.
"Prior to the installation I made £150 from my coaching sessions in quieter months," said Luke. "A year on in the same month with the launch monitor set up, I made more than £1,500 and that positive trend has continued since then. Last winter, I was teaching around 30 to 40 lessons a week, which changed my coaching revenues dramatically," he added.
As well as increasing his profits, Luke hailed how the GC2 + HMT launch monitor has revitalised his passion for coaching and improved the delivery of his lessons.
"I train and coach things that I never used to before, such as lie angle or dynamic lie to improve ball flight. I knew the importance of these factors but I couldn't see it in action when I was on the driving range," he said.
"My students can see and understand the benefits of these small alterations and why analysing club head and ball flight data is so important. Acquiring this technology has revolutionised my coaching and made it more focused and enjoyable. My passion and enthusiasm for coaching never left, but it has certainly increased now we have the GC2+HMT launch monitor."